A friend of my mom's spent her winter holiday in Guatemala, and she brought home the cutest little dollies! They're handmade. There were 4 dolls, a cat, and a horse. Here are the dollies: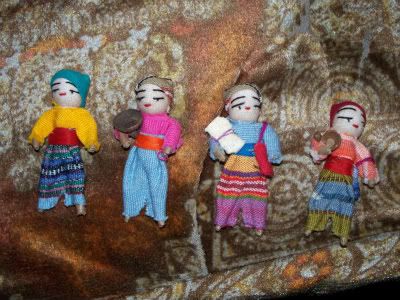 Quinn was over at my house when we got the dollies, and after homework (math for me, and reading
for her... her mom wants a book report by Friday) we got to play with them. We each picked our favorite right away.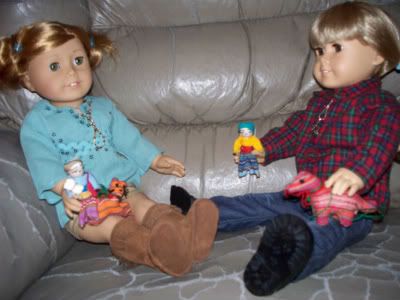 I like unique toys like that. Especially things from far away places!


Until next time,
Wendy (Angela Moira Darling) Stein XOXO